The faculty's main function is to train competent professionals in life science who are capable of making cutting-edge discoveries and applying the research achievement to a range of such areas as agriculture, light industry and public health. It also aims to develop the science and technology in bioengineering and provide solid foundation for hi-tech bio-industry.
The Faculty of Biology which had been established in 1948 was renamed Faculty of Life Science in the turn of the century.
The faculty is made up of 11 departments (Zoology, Animal Physiology, Botany, Plant Physiology, Ecology, Pedology, Biochemistry, Biophysics, Genetics, Microbiology. Biotechnology), an Institute of Bioengineering and R & D Workshop of Bio-intellectual Products.
The course offered by the faculty is life science.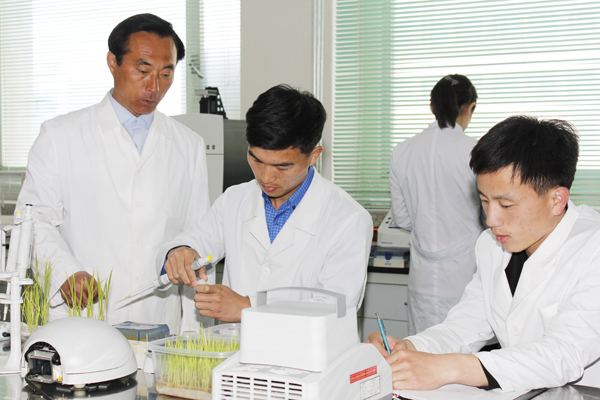 Main subjects include Plant Biology, Animal Biology, Biochemistry, Biostatistics, Molecular Biology, Microbiology, Ecology, Genetics, Physiology, Plant Physiology, Bioengineering, Pharmaceutical Biotechnology, Virology, Protein engineering, Immunobiology, Nanobiotechnology, Bioinformatics and Evolution,
The faculty is staffed by more than 140 professionals including 2 candidate academicians, lecturers and researchers, 50 of whom are Ph. D. holders. The number of professors and associate professors is over 60.
Total enrolment of students is over 700