The statue of the great leader Comrade Kim Il Sung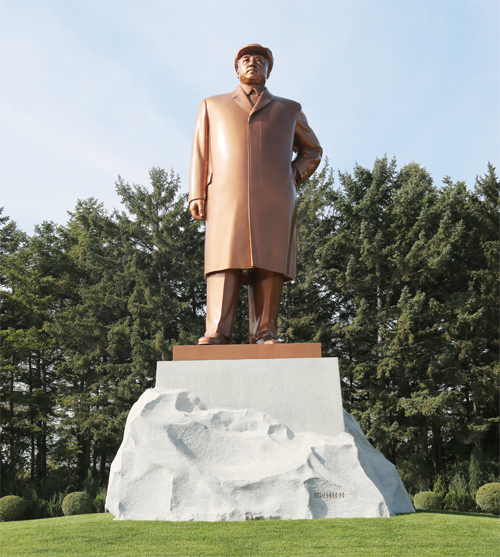 The statue of the great leader Comrade Kim Il Sung was unveiled on September 24th Juche 57(1968)
The statue of the great leader Comrade Kim Jong Il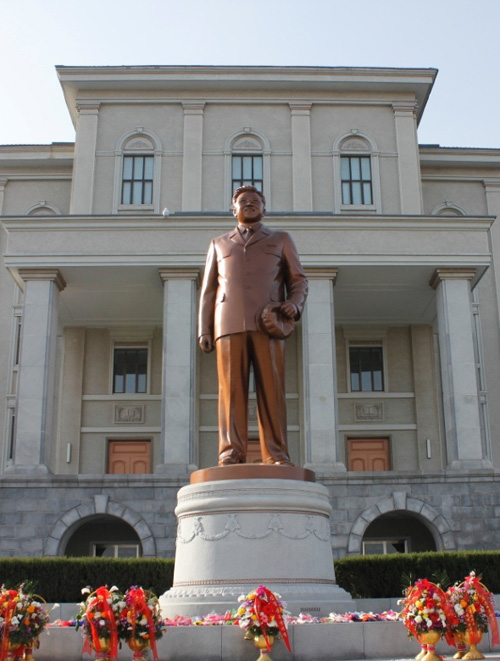 The statue of the great leader Comrade Kim Jong Il was unveiled on October 1st, Juche 102(2013).
The great leader Comrade Kim Jong Il started his revolutionary activities at Kim Il Sung University on September 1st 1960.
To symbolize this, the pedestal supporting the statue was made to weigh 60 tons and it is engraved with 91 flowers on top of it.
There are 67 flowers engraved in the lower part of the pedestal, reflecting the fact that the statue was erected on the occasion of 67th founding anniversary of the university.