The mission of the Faculty is, as a centre of law education, to train core personnel in the field of law with research capabilities and creative ability to solve theoretical and practical legal problems with regard to the work of the government, judicial and prosecutorial organs, international issues and international relations, and formulation and execution of laws and to undertake research to complete the theories of state building and law so as to meet the requirements of the building of a powerful socialist country, thus contributing to establishment of a legal order and an atmosphere of law observance throughout the country.
It was separated from the Faculty of Economy and Law to be the faculty of law in Juche38(1949) and was merged with the faculty of philosophy and named the faculty of philosophy and law in Juche65(1976). In Juche69(1980), it was separated again as the Faculty of Law, became a college in Juche88(1999), now returned to what it used to be.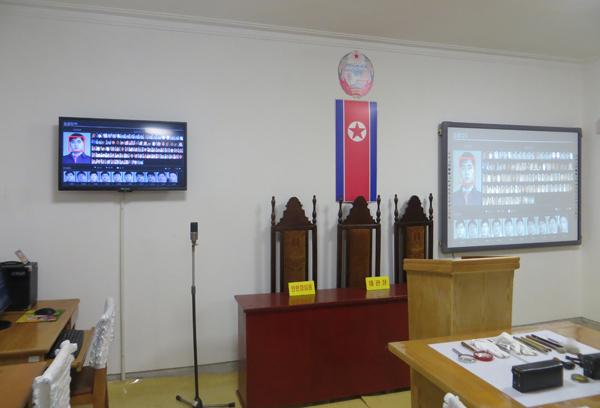 The Faculty has ten departments, which include the Department of Political Science, the Department of Jurisprudence, the Department of Public Administration Law, the Department of Criminal Law, the Department of Criminal Procedure Law, the Department of Civil Law, the Department of Legal History, the Department of Legal Cybernetics, the Department of International Law and Department of International Economic Law, and two research offices, which include the research units, the Law Research Unit and the Criminal Investigation Research Unit.
It offers two courses in jurisprudence and international law.
The main subjects include the Socialist Constitution, Legislation, labour Law, Civil Law, Stock Law, International Law, International Treaty Law, Law on International Civil Procedure, Law on Foreign Trade, Foreign Civil Law, Law on International Trade, International Arbitration Law, International Private Law, International Political Science, the History of International Laws and Criminal Investigation.
It has a staff of eighty lecturers and researchers including one candidate academician and thirty Doctors of Philosophy. Forty of them have professorship or associate professorship.
It enrolls 1000 students.