The mission of the faculty is providing distance education on a nationwide scale in socio-political subjects, electronic education through the computer network including distance in-service training for teachers in political and ideological subjects, academic knowledge dissemination and distance lectures by invited teachers.
It was established in Juche103(2014) and began implementing its teaching curriculum since April, Juche104(2015).
It has four sections: Distance Education Resources Preparation Section, Distance Education Editing Section, Distance Education Operation and Research Institute and Research & Development Institute.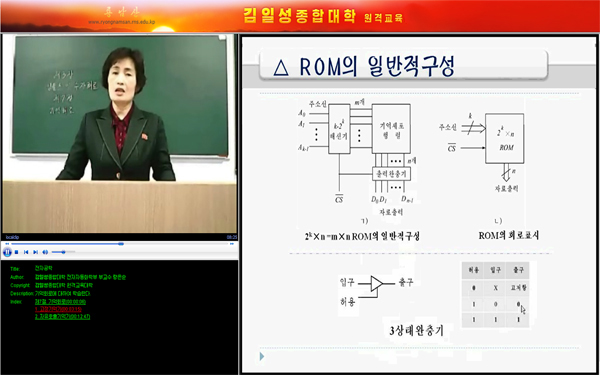 It delivers courses in political economics, economic management, revolutionary history, Juche philosophy, finance, law, applied mathematics, mechanics, applied physics, information science, automation engineering, synthetic chemistry, materials engineering, life science, land environment, applied geology, hydrometeorology, geographical information, forestry and journalism.
It has over 20 teachers and researchers.