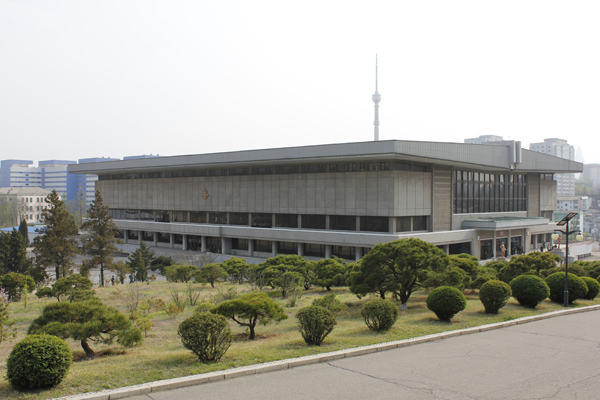 The university gymnasium was built in June, Juche78(1989) before the 13th World Festival of Youths and Students.
It is a multi-purpose gym which can host arts performance, film show and anniversary events and activities as well as sports competitions, sessions and athletic training. The 2-storeyed gymnasium with the one-floor basement has the floorage of 18 000m2and a 2000-seat grandstand.
It has a spacious sports hall, many courts and training rooms for volleyball, basketball, handball, tennis, table tennis, boxing, wrestling, rhythmic gymnastics, artistic gymnastics. It is also equipped with the multifunctional acoustic system needed for art performances and film shows.
Here are held regularly a variety of sports and cultureal events and meetings including domestic and international sports competitions and international meetings.