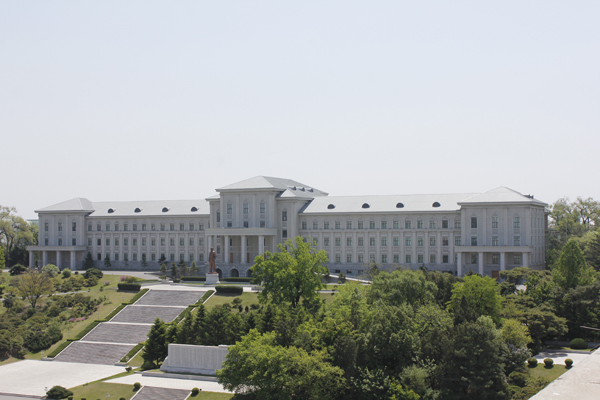 The library opened in April 2010.
On the front wall of the hall on the second floor is the autographic letter of Comrade Kim Jong Il:
"Keep your feet planted firmly on this land and look out over the world!
Become reliable pillars of Songun revolution with ennobling spirit and profound knowledge!
Redouble your efforts for the great Party, Kim Il Sung's Korea to be admired by the world!"
This e-library, with a total floor space of 15,877m2, is comprehensively equipped with about 1,000 computers, the latest servers and other information technology facilities.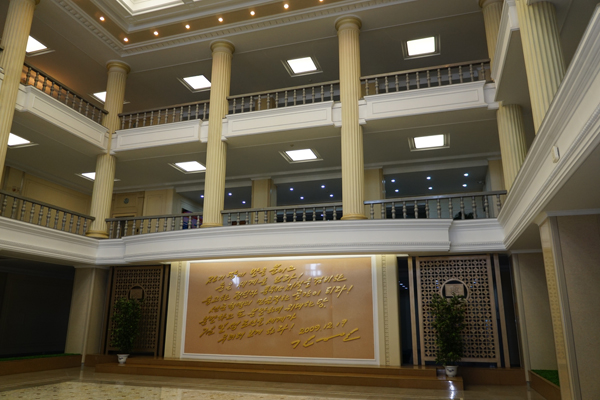 It has 16 reading halls and reading rooms, computer education rooms, distance lecture rooms, academic exchange rooms, conference rooms, a catalogue hall and technical research room and many others.
The e-library is connected by a corridor to the science library majoring in bibliographic material service.