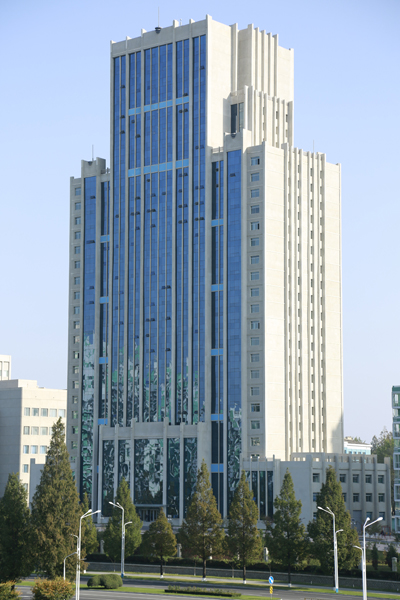 Building No. 4 was completed in July, Juche 106(2017). Its total floor space is 41 772m2.
This building has over 370 rooms, such as lecture rooms, departments, offices and laboratories.
It is home to Faculty of Finance, Faculty of Global environmental Science, Faculty of Energy Science as well as Faculty of Distance Education, Post-graduate School and many other institutions.