2019.12.3.
Recently, Human Evolution and Development History Research Institute of History Faculty at Kim Il Sung University unearthed Tongam-dong Site (here in after called the Site) in the lower Paleolithic period, together with Archeaology Research Institute of DPRK Academy of Social Sciences.
Tongam-dong Site is located in the township of Tongam-ri, Sunchon City of South Phyongan Province, about 55㎞ north of Pyongyang (39° 23′ 54″ Northern Altitude, 125° 57′ 05″ Eastern Longitude). (Figure 1.)
Situated in the area where the River Taedong and the River Jangson, one of the former's tributaries meet, Tongam-dong Site is placed half-way up a hill which is around 40m above sea level in the hilly lowland region.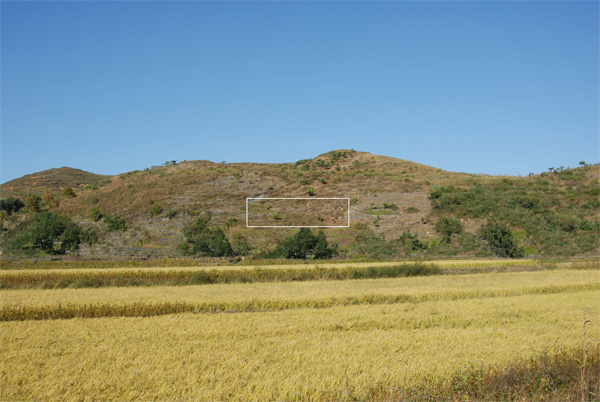 Figure 1. General view of Tongamdong Site
The River Taedong Basin where Tongam-dong Site is situated is an area favourable in terms of natural and geographic conditions and the environment as a cradle land and focal point of humankind.
In front of the Site, fluvial and alluvial fields composed of furtile soil are unfolded and it is surrounded by folding-screen-like low mountains.
Around this Site, mountains, rivers and fields are well developed, which is extremely favourable for people to live.
Sites and remains in the Neolithic, Bronze Ages, Ancient and Medieval periods, starting from the Paleolithic era have already been unearthed in the River Taedong Basin.
In Pangchon Village of Tongam-ri about 2km away from it northwest, there is a grave with Koguryo mural paintings in the 4th century or so and remains belonging to the Neolithic and Bronze ages were excavated in the fluvial and alluvial fields in its vicinity and on the shore of the Taedong River flowing right through them.
In addition, in the Jangson Cave, Unsan County, about 8km away northeast from Tongam-dong Site, mammal fossil zone in the later Paleolithic era was revealed.
These data suggest that Tongam-dong area could be a cradle land of ancient human culture as a region rich in various natural resources well-suited for our ancestors to keep on living and provided with favourable natural and climatic conditions.
Excavation of Tongam-dong Site was carried out from May, 2011 to June, 2015.
Tongamdong sediments were divided into 6 stratigraphic layers, consisting of clay or sandy clay.
The sediments were divided them into the first culture layer(Layer 3 and 4) and the second culture layer (Layer 5), according to the features of remains and the composition of the sedimentation.
During the excavation, many remains including 14 pieces of stone implements, 8 pieces of bone implements, 5 000-odd pieces of mammal fossils, 1 094 pieces of pollen fossils were found.

Figure 2. Stone tools from 1st culture layer
The stone tools from site are hand axes, choppers, hammers and cutters.
In the first culture layer, hand axes, choppers and hammers were found(Fig. 2) In the 2nd culture layer, hand axes, choppers, cutters and hammers were unearthed together with bone ones(Figs. 3, 4).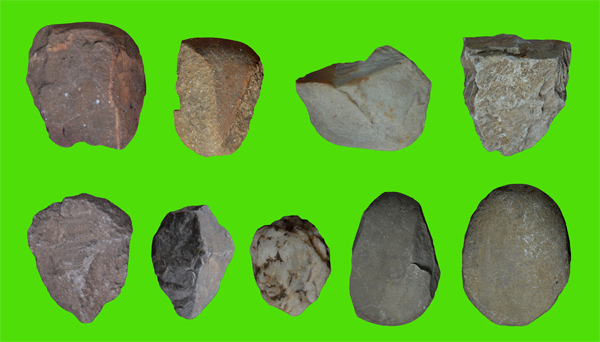 Figure 3. Stone tools from 2th culture layer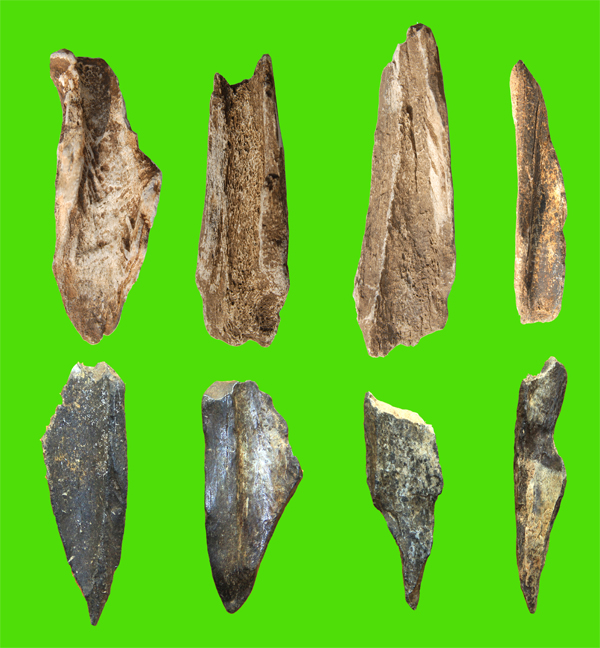 Figure 4. Bone tools from 2th culture layer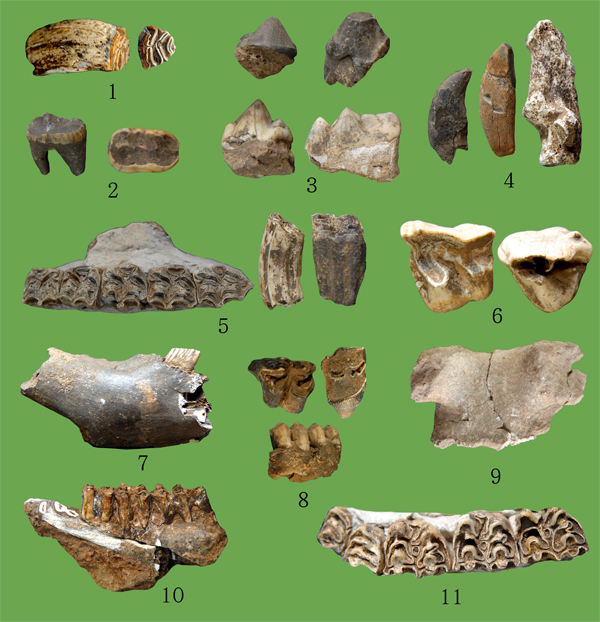 Figure 5. Mammalian fossils from Tongamdong Site
Mammalian fauna are 4 orders 10 families, 11 genera and 13 species; Trogontherium cf.cuvier, Cuon alpines, Ursus arctos, Pachycrocuta cf. sinensis, Panthera tigris, Panthera sp., Equus sp., Dicerorhinus kirchbergensis, Sus lydekkeri, Cervus elaphus, Cervus grayi, Sinomegaceros pachyosteus, Bubalus sp.
In Tongam-dong Site, 1094 sporo-pollens corresponding to 61 families and species taxologically were identified including Juniperus, Urtica etc.
Through the analysis of manufacturing techniques and features of artifacts, it was identified that they corresponded to the lower Paleolithic era.
By identifying and analysing of the mammalian and pollen fossils, it was also clarified that the Site's geological age belonged to the Quaternary lower Middle Pleistocene and forests were dominant in terms of the natural and climatic environment in the area of Tongam-dong Site and there were humid climatic and environmental conditions equaling tropical-subtropical climate composed of steppe and marshland.
The first culture layer yielded Electronic Spin Resonance (ESR) date of proximately 880 000 years and the second culture layer yielded Thermal Fluorescence date of roughly 720 000 years.
With the unearthing of the Tongam-dong Site following the discovery of Komunmoru Site in the lower Paleolithic era (Archaeology Research Institute 1974) in our country, it can be argued once again with clear material data that Korean people have lived in the River Taedong Basin from the lower Paleolithic era and our country is one of cradle land of humankind.
The remains of the Lower Paleolithic era unearthed in Tongam-dong Site will be, in the future, very valuable academic data in research into the Paleolithic culture both in our country and in East Asia.